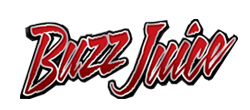 Buzz-Juice.com is a website that has been running since 2014 (9 years old). We sell liquid e-juice / liquid incense products, with various variants ( See Products on Home Page ).
Excellent products that customers really like are Buzz Juice, Blueberry Buzz, and Vampire Blood. This product has been very successful in the American market since then..
Domain Name : https://buzz-juice.com
Registered : 2014 ( 9 Years Old )
Domain Registrar : PorkBun
Domain Expiry : 2024-06-29
Monthly Revenue : $3,500++ ( Download last 12 months report )
Niche : liquid e-juice, liquid incense, herbal incense, liquid smoke, vape, and similar products
Search Engine Friendly ( buzz juice, buzz juice k2, liquid incense usa, liquid herbal incense, etc )
150+ daily targeted visitors from search engines ( 95% from usa )
Visitors are looking for liquid e-juice products, liquid incense, k2, and similar products
About the stock, You have two option about the stock :
1. You can restock inventory,
2. and or just receive payment from customers, and send payment to supplier ( after deducted by your profit ), and supplier will send it to customers, As easy As that.
Make an easy payment method to receive payment from customers
You can purchase it thru ( For our safety transaction ) :
What you get :
Domain Name
Buzz Juice Brand
Websites Content ( WordPress + Themes + MySQL Database )
5000+ Active Customers Data (Name, Email, Phone, Address), I will provided in Excel format.
Any other questions ? send an email to : buzzjuicedotcom@gmail.com
Thank you,