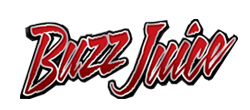 Hello, I'm owner of the Buzz-Juice.com website and business,
I intend to sell this business to those of you who are interested and serious about acquiring the Buzz Juice brand.
Buzz Juice is known for their very high quality products, which relate to liquid e-juice, liquid incense, K2, and similar products.
I want to sell this website and brand for only $2,550, you will get the domain, website and everything related to this business (email, customer data (4000+ customers profile, email, phone) and everything.
Is this price expensive? I say NOT AT ALL. You will get lots of benefits.
At least you will get transactions of around $500 per day, or at least $300 per day. If your product is liked by customers, then your transactions will increase very rapidly.
All you need to do is add your products related to liquid ejuice, liquid incense, k2 and similar products, that's all ( you can add your own products, and or products from somewhere else )
You don't need to do marketing, because the Buzz Juice website has gotten the best place in search engines like google, bing, ask, yahoo, and others. But if you insist on advertising, it will also increase the chances of getting new customers.
Maybe you ask, why did I sell this business?
I live outside America, so I can't apply for payment using a credit/debit card, even though customers from America usually use debit/credit cards, cash apps, and so on. Whereas I can only accept payments using bitcoin, and the average customer does not want to use bitcoin as a means of payment.
Below are some of Buzz Juice's latest transaction data, so you can see transaction activity in it :
those are just some of the latest transactions, there are dozens of pages that I can't screenshot all of them.
daily visitor is around 100 – 200 visitors from usa ( 75% ), canada ( 10% ), worldwide ( 15% ), they really want to buy liquid e-juice, liquid incense, K2, even herbal incense.
I can accept payments using paypal, western union, and bitcoin,
If anything is unclear, you can communicate with me at : liquidincenses@gmail.com or Contact Us Page.
I'm sure, by acquiring this business, you will not be disappointed.
If you are interested, I can give you an access to website, so you can see our transactions, etc.
Whoever is quick to deal with me and make payments, he is the one who has the right to acquire this business (Buzz-Juice.com)